Outcome
Concept for AR Experience
_
_

Role
Designer
Researcher

_
---

In 2017, confederate monuments became ground zero for a series of violent protests across the southeastern United States. These events, sparked by the threat of removing confederate statues, mark the beginning of an ongoing journey. When I started this project in 2017, a report by the Southern Poverty Law Center had documented a whopping 1,503 symbols of the confederacy in public spaces across the nation.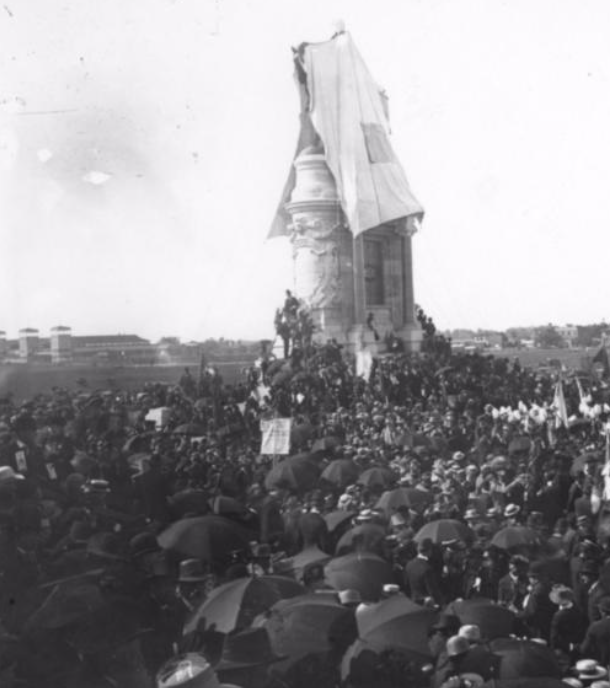 In Richmond, Virginia, a grassy mall lined with bronze generals called Monument Avenue has become the site of counter-protests held in solidarity with other southern cities. In the wake of the mid-August 2017 riots in Charlottesville, Richmond's Mayor Levar Stoney formed a commission to steer a public discussion on ideas for the monuments. In early July 2018, the commission called for the removal of the Jefferson Davis monument, and the contextualization of the four others. In their report, the commissioners wrote: "A holistic narrative acknowledges the emotional realities the Monument Avenue statues represent… Of all the statues, this one is the most unabashedly Lost Cause in its design and sentiment."






Even today, approaches to providing context on-site still result in small permanent plaques with vague language written by committees. Meanwhile, spray paint is the primary way the narrative changes in the public view. Since 2011, the Jefferson Davis monument has been tagged on days following mass shootings, white supremacist rallies, and even after Trump was elected. As a user behavior, tagging signals a desire to revise the inscriptions; spray paint acts as a form of analog augmented reality.

As interest groups explore options for removal, preservation, or contextualization, the monuments remain as they were originally built. I imagined Augment Richmond as a platform that uses augmented reality to bring people into the mindset to participate in discussions around Monument Avenue.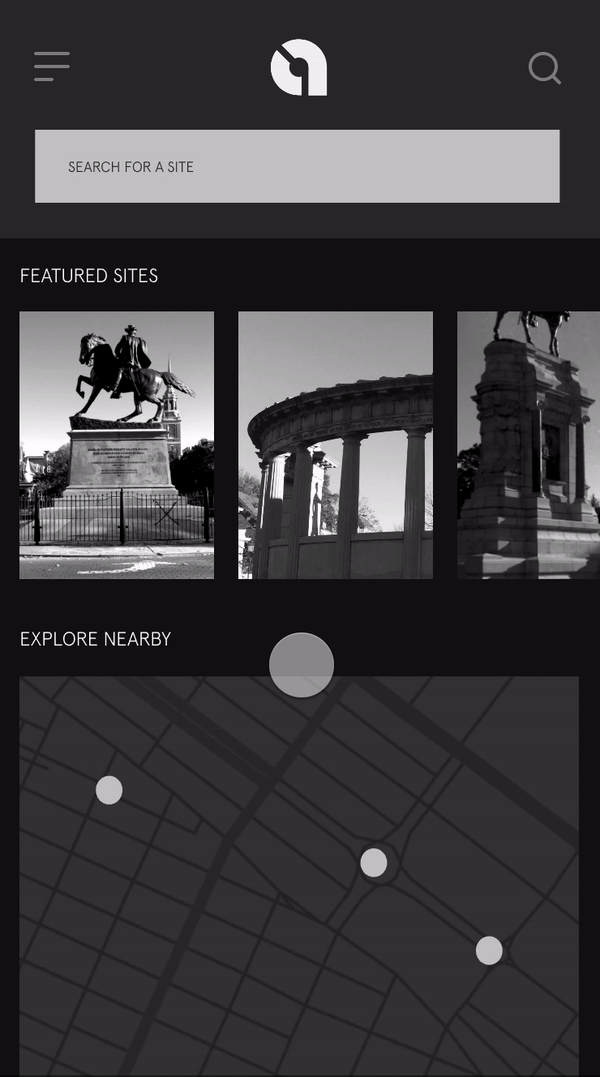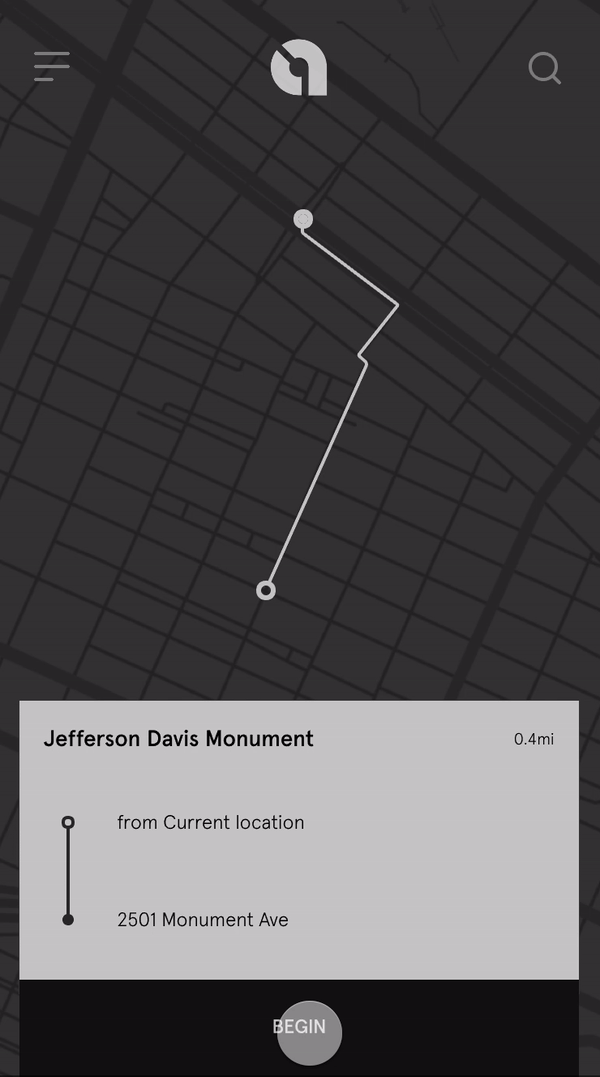 ➀ Upon opening the app, you can explore nearby Augment Richmond sites.


➁ At each location, you can read or listen to the perspectives of a variety of expert guest contributors who offer context on the monuments.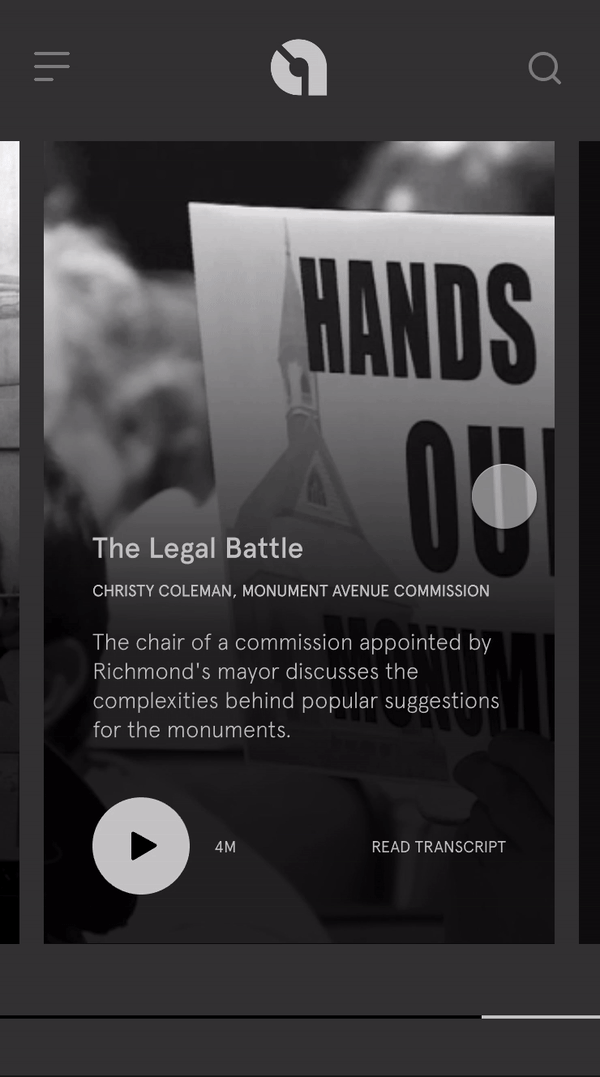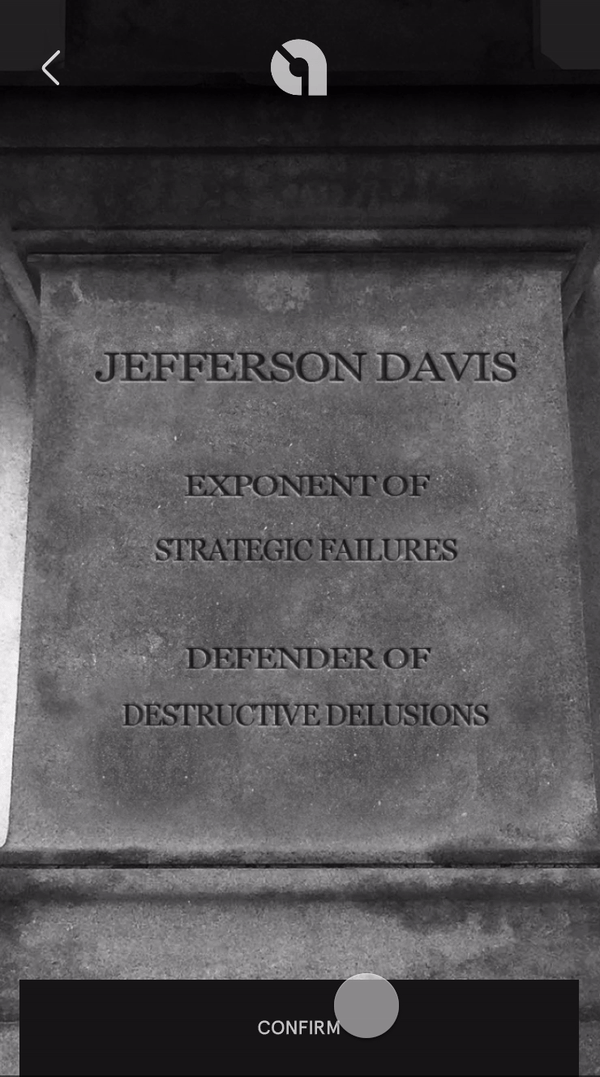 ➂ After learning about a site, you can write your own revision, or generate on by responding to a prompt. These revisions appear as a digital layer in front of the monument's base.


➃ Share your revision to social media or as a supplement to a letter automatically sent to important interest or municipal groups. Revisions will also be discoverable on-site.


Annotations: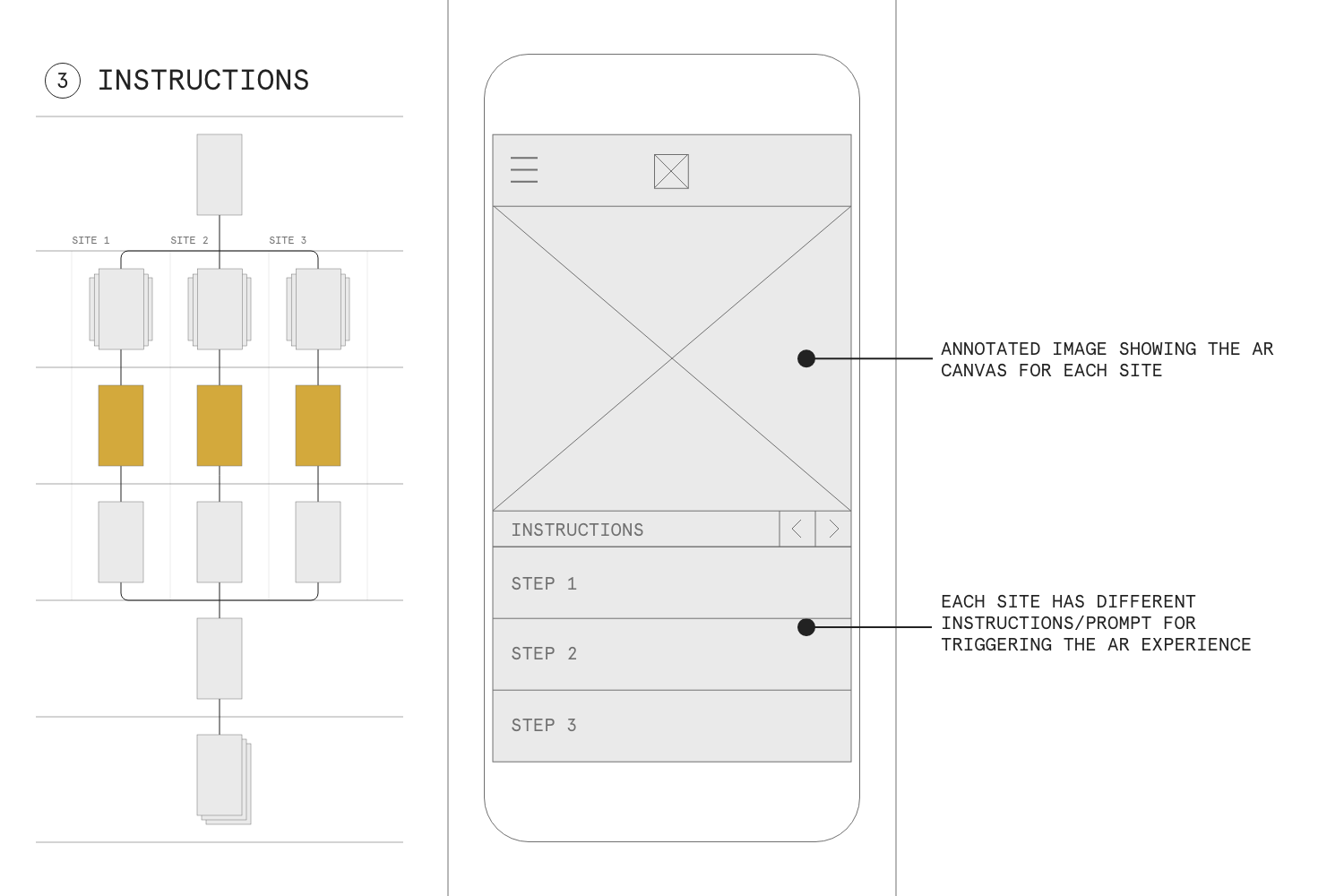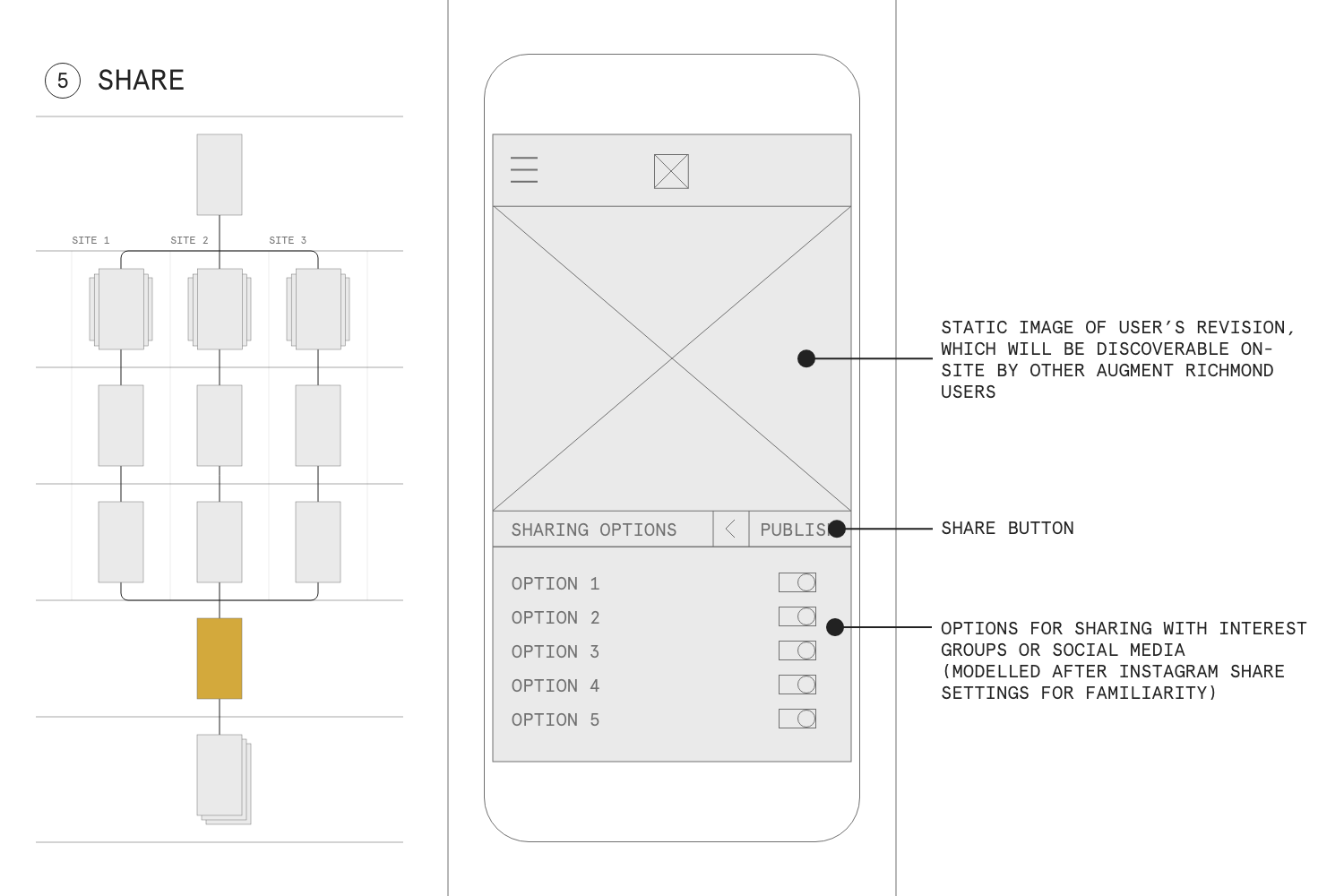 This project was born out of an interest in the lack of cultural perspective in tech-driven urbanism. In this broader inquiry into cultural interpretation and technology, I developed top-level strategies for incorporating technology as participatory and/or storytelling tools for historic districts, buildings, sites, and monuments.

Framework for Cultural Tech: