---
Project Overview
︎︎︎ Redesigned corporate website
︎︎︎ Expanded global design system
︎︎︎ Supported iterative development after release
16
Accessible components for long-form storytelling introduced to global library

38%
Increase in repeat visitation to leadership platform content and news stories
30%
Increase in page view per visit for Stories content driven by new components

8s
Above target for increased time on site, nearing 5 minutes on pages with long-form articles
---
Approach

This 8-month engagement began with a strategy-focused discovery and definition phase, followed by seven design sprints. Sprints were staggered with detailed tech and accessibility reviews with clients and consultants. Following the release, our team has continued to support iterative development of the site.



---
Key Takeaways

Making long-form storytelling digestible through clear foundational hierarchy, components for storytelling, and cross-linking

To accommodate McDonald's new leadership platform, we overhauled their foundational toolkit for long-form storytelling. We enhanced the typestack to improve readability, designed new components for editorial contexts, created moments of emphasis, and improved cross-linking between related content.


Creating pathways between stories and supporting evidence

With every page of long-form content in the leadership platform, we looked for opportunities to create connections to the Our Stories section, a net-new news hub we merged into the corporate ecosystem during this engagement.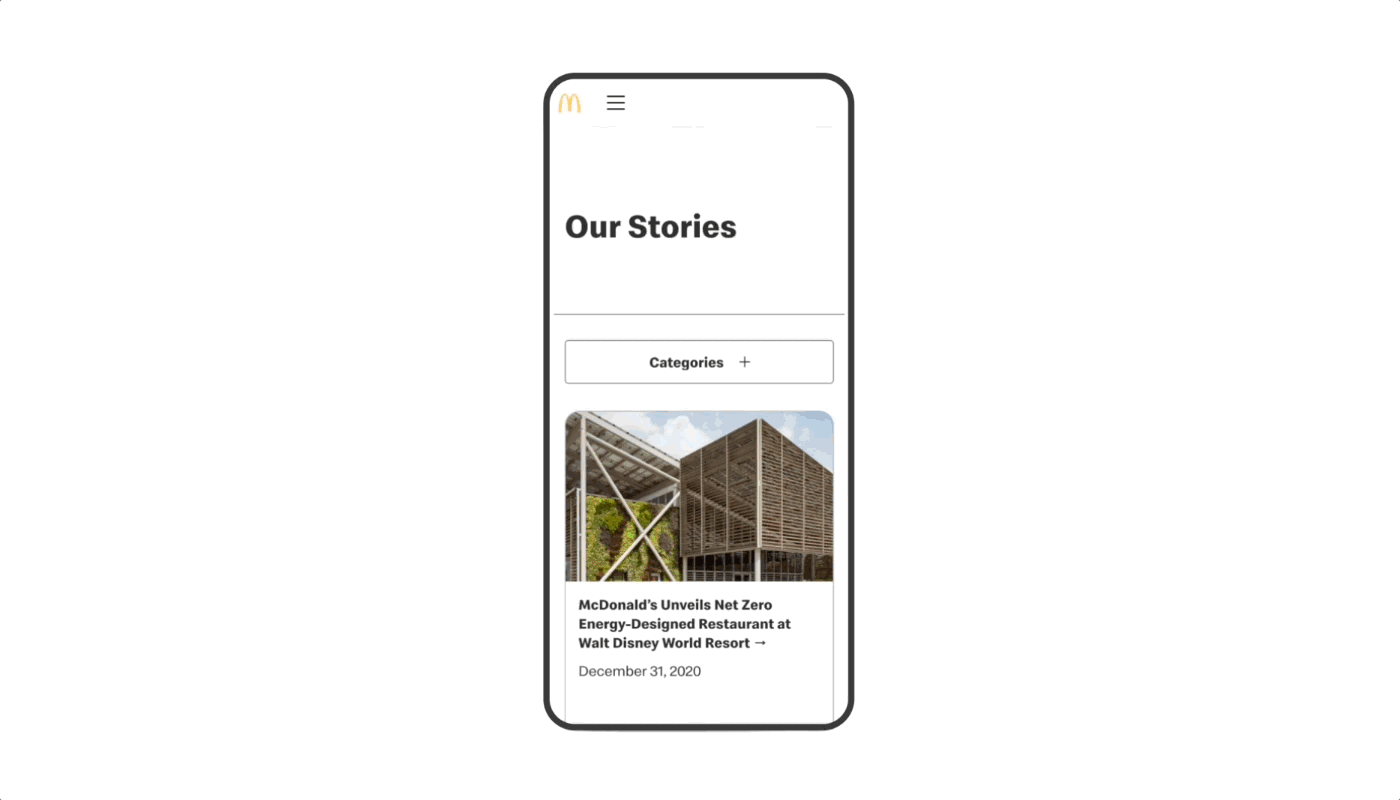 Demonstrating commitment to inclusion by prioritizing web accessibility


McDonalds' accessibility standards surpass the most stringent AAA requirements. On this project, we learned how to weave accessibility into every step of our agile process — from writing a line of copy in a CTA, to laying out clear information hierarchy on pages, to designing and documenting new components.